As women, we spend a great deal of our time trying to prepare for that
time of the month.
It influences the way we schedule our days, the outfits we choose, the food we have in our cupboards.
Most of us remember our first few periods, and the feelings of excitement, embarrassment, and astonishment as our bodies entered the next phase of our lives. Few of us stop to ponder the other huge transitions that happen as we get older: our hormones fluctuate, causing changes in the flow of our periods, childbirth puts our cycles on hold for months, and menopause shifts everything around significantly.

Here are six ways to prepare for those times when your body seems to have a mind of its own.
1. Start with A Nutritious Meal
Noticing your mood shifting? Feeling bloated and achy? Waking up more tired than usual? These are all signs of imbalanced hormones. When our periods are present, two major hormones are at play: estrogen and progesterone. These shift in abundance throughout our lives. The best way to get ahead of the fatigue, exhaustion, and moodiness is to support your body with proper nutrition. Favor foods high in protein and fiber, and eat every 3-4 hours to keep your blood sugar stable.
2. Have Some Herbs at Hand
Have you ever had a steaming cup of tea on a cold day, and immediately warmed up all over? Warm liquids increase circulation, which is especially important during menstruation. There are specific herbal blends, like this one, which contains herbs that ease cramping, replenish nutrients, and help relax your frayed nerves. As you're approaching menopause, be sure to check out blends with cooling herbs to help navigate hot flashes.
3. Support Products You Believe In
We've all been through the trial and error of choosing the right menstrual products. Finding online resources can help take the guesswork out of finding the right solution for you. There are revolutionary kits that can offer different options for navigating your first period, trying out menstrual cups, or for packing your suitcase for summer. Organic, sustainable options offered in many different sample packs can help you feel good about caring for yourself.
4. Know Your Normal
Though we all have similar monthly periods, each of us experiences this time differently. Be mindful of trends in your cycle. This handy infographic can help you decide the type of flow you're having. One of the most important reasons to be aware of what's normal is so that any abnormalities are noticed immediately. If you've noticed an increase in pain, heaviness, or duration of your period, be sure to schedule an appointment with your gynecologist.
5. Be Kind to Yourself
In many ancient cultures, menstruating women were thought to be especially powerful. Periods were a time of self-reflection. Sadly, our current lifestyles have us balancing more than ever as we navigate this time. Realize that you may have days where your energy is dragging, you're on edge, or you feel especially sluggish. Take time to savor a warm bath, sip a hot cup of tea, and try to be patient with yourself. Believe it or not there are reasons to love your period week!
6. Cultivate Quiet Within
One of the most transformative and powerful opportunities we're given is to get to know ourselves. As women, we get to observe these times as physical changes in our bodies. Whether you're awaiting that first period, navigating postpartum bleeding, approaching menopause, or long past it, take the time to listen to what your body is communicating.
Are you feeling shaky and fatigued? Your body may be telling you that you need more iron.
Having trouble concentrating? Your blood sugar may be out of whack.
By being in tune with your body's needs, you have a firsthand opportunity to embrace change as it comes, and to fully embody your power as a woman.

Do you have other ways you prepare for life's transitions? A period life-saver to recommend?
Be sure to share with us in the comments below!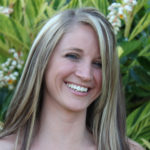 Tara Bruley is the founder of BePreparedPeriod.com, a website designed to be a one stop shop for all things menstrual. Her mission is to empower ladies of all ages have a healthier, better period by providing numerous resources, including with one of the largest online selections of traditional, organic, and eco-friendly products, a library of helpful articles, the PeriodTalk forum, informative newsletters, and fun videos. Connect with Tara on her website, Pinterest , Facebook andTwitter.
Tara invites you to download her Better Your Period Action Guide from Be Prepared. Period. for FREE here!
Comments
comments