Indoor air quality is very important. Often the quality of air inside is worse than it is outside, especially when homes are not aired out or air movement is stagnant. In Central Washington, summer air quality is often lower due to smoke in the valley from local fires. In these times and beyond, we need support to help increase the oxygen in our living environments and clean up pollutants from animals, cars, off-gassing furniture and clothing, paints, household chemicals, and more.
One of my favorite ways to boost air quality year round is with PLANTS!!
Yes, getting back to nature even just a little helps to clean up our air. Plants breakdown chemicals and carbon dioxide from our environment and breath. Plants exhale oxygen and clean out toxins to make a beautiful symbiotic relationship for us especially in our homes.
Today, I want to share my favorite air cleaning plants with you. I have had these in my office and home for years.
    1.Spider plant~ Chorophytum comosum: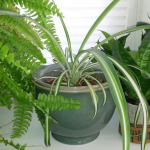 2.Mother–in-law's Tongue or Snake plant~ Sansevieria trifasciata: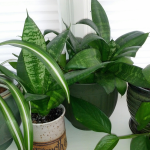 3.Boston Fern~ Nephrolepis exaltata: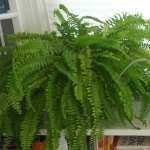 4.Aloe vera: This is also a great plant to have on hand for healing burns.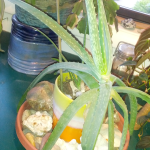 I like to keep these plants throughout the house and clinic. Most of these plants do best indoors and away from direct sunlight. If you are unsure where to start, try the Spider plant or the Snake Tongue as they are hardy and forgiving.
Additional Reading Resources:
Here is a great TED talk about creating healthy air in New Delhi.
As always, thank you for reading and sharing this post. If you know someone who can benefit, please pass this information along. Leave a comment below and sign up for my HealthLetter to stay updated!
Enjoy your oxygen and cleaner air!
In Health,
Comments
comments